I have been eagerly awaiting this day for some time now, and I'm so excited to finally share this with you... my blog makeover!
~Before~
~After~
The creative genius behind my new design is Lea from
Lea Christine Designs
. She's an awesome book blogger who immediately caught my attention this past February when I saw her blog
LC's Adventures in Libraryland
. Not only does she write some kick-butt reviews, but she designs book blogs... seriously attractive book blogs! After drooling over her work for a good month, I decided that I
had
to contact her.
When I originally designed my blog, I wanted a Louis XVI feel. I love history and Marie Antoinette has always fascinated me. So, I went with a damask background and a Marie Antoinette silhouette on my sidebar. I was happy with my original design but by the end of March, the itch for a new and fresh take on my idea was growing.
After contacting Lea, we got to work. I sent her some Marie Antoinette images, colors that I liked and she sent me a sketch.
(You can see it on Lea's post here!)
Honestly, after seeing the sketch, I totally did the whole squeal-sigh-"I think I'm in love" reaction ;) Then, Lea and I shook virtual hands and her work began.
When you're working with Lea and as psyched as myself, every time her name pops up in your mailbox, you do the whole squeal-sigh-"I can't wait to see what she sent me" reaction. Needless to say, it was such a fun experience! There was lots of emailing back and forth between the two of us and mind/idea-changing on my part, but Lea was a great sport.
Now, it's August and I can't believe the process is over, but I'm so happy to have such a beautiful blog!
To see the full break-down of my design and the design process, head on over to Lea's blog by clicking here. Make sure to follow her too!
If you decide to re-vamp your blog completely or are just looking for something small and unique, I would without-a-doubt recommend Lea! Just click on her cute button below and there you go :)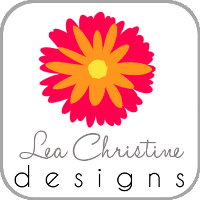 To Lea: Thank you so much for all of your hard (and gorgeous) work! I LOVE IT ;)